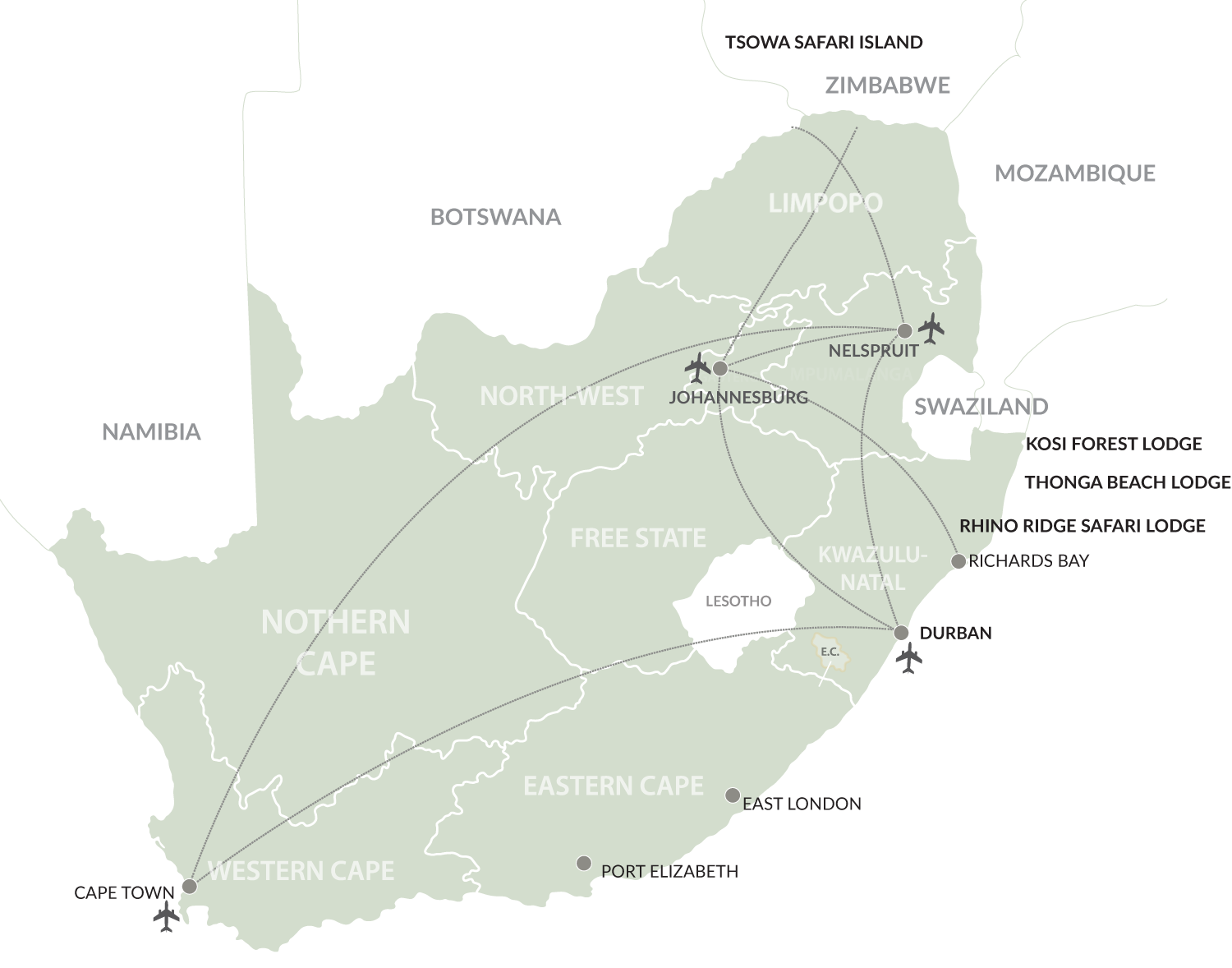 "Tsowa" means 'new beginnings', which is what you will find on this pristine island in the middle of the mighty Zambezi River. A surreal place, the whispers of this majestic river are broken only by occasional calls of the African fish eagle. In a camp fringed by a beautiful forest, a soft path leads to a cluster of century old baobabs. This is our safari island Tsowa, sensitively situated within the Zambezi National Park.
GPS: S17°51'00" E25°32'31"
ACCESS BY ROAD
The camp can only be accessed by
pre-booked transfers. Guests are transferred in closed air-conditioned vehicles to our private entrance to the Zambezi National Park, where they will be met by a guide and transferred in an open 4x4 vehicle to the river's edge. From here it is a quick boat trip across to the island.
ACCOMMODATION
This luxury modern day explorer's camp offers 6 luxury tents with en-suite indoor and outdoor showers. Each tent is carefully positioned in the shade of the forest to ensure guest privacy and maximize the river views.
SEASON HIGHLIGHTS
There are 3 distinct seasons in Zimbabwe.
The dry season Apr-Oct which is the best time for game viewing. The wet season Nov - Mar when the river is  at its highest and the Victoria Falls are most spectacular and migrant birds are prolific. Sep-Oct is superb fishing season.
The river cruise is offered in the late afternoon to enjoy the spectacular sunsets along the Zambezi River. Guests can enjoy drinks and snacks with our guides on our comfortable river cruiser while keeping an eye out for game coming down to drink at the banks of the river.
Game drives are offered through this scenically beautiful national park in the early mornings. The game drives are approximately 3 to 4 hours and include a refreshment stop. The Zambezi National Park is home to large herds of elephant, buffalo, lion, hyena, giraffe and numerous antelope species.