Tsowa meaning "new beginnings" could not be a more fitting place to celebrate the start of your new life together. An ideal retreat to nurture your new life together while enjoying exciting game drives, exhilarating safari walks , adventurous river rafting, breath-taking sundowner cruises and enjoying the peace and quiet of our untouched island from the comfort of our luxury Honeymoon tent.
The honeymoon tent is set on a secluded spur of the island giving you wonderful views of the river flowing past and animals quenching their thirst, take a shower together in the outside double shower while listening to the birds and gazing up at the star studded skies.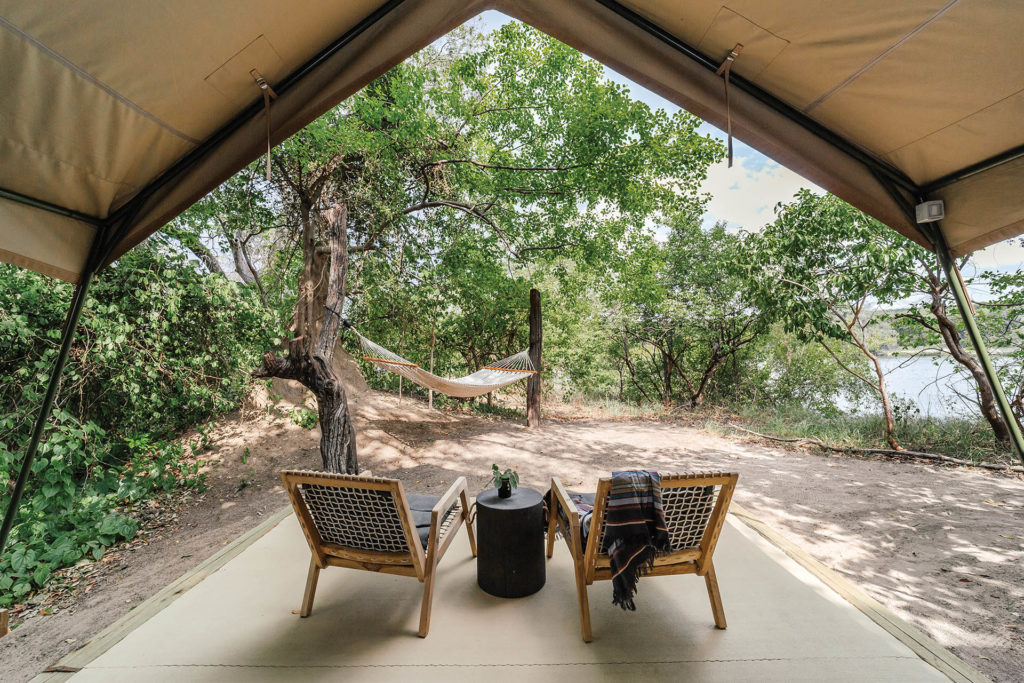 Tent
FROM $395/ NIGHT
The honeymoon tent is situated in the prime spot on a secluded spur of the island in the shade of magnificent trees giving one fabulous views downstream and across to the mainland where wild animals roam free.