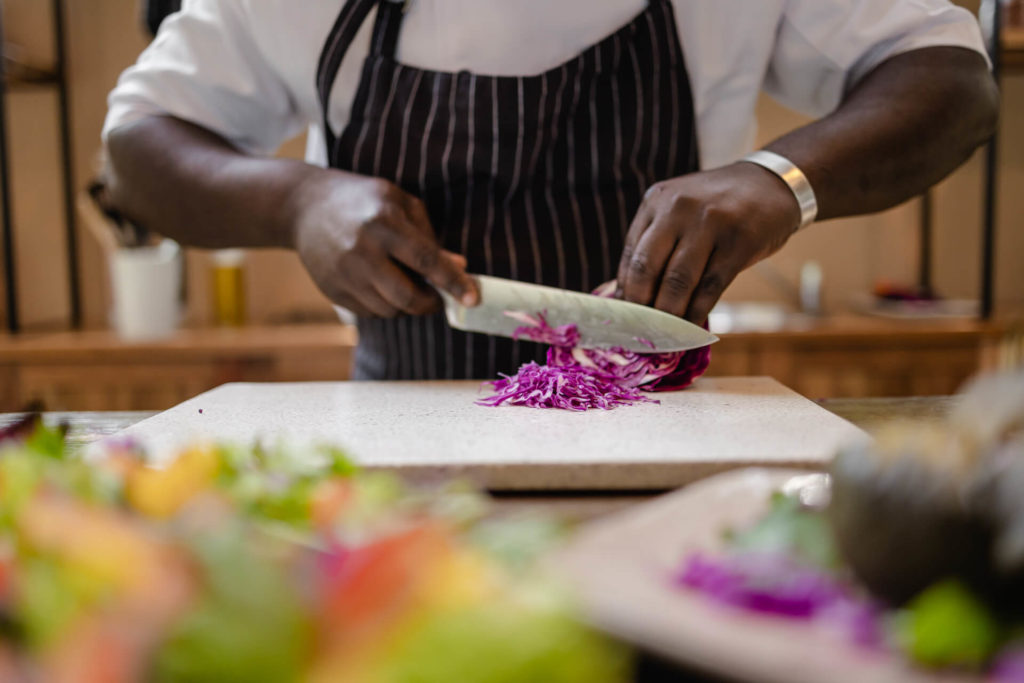 Cuisine
Sensibly led by our Group Executive Chef Carl Moller, for over a decade, our kitchens are constructed on his signature approach of responsible sourcing and fresh, fresh, fresh. Every meal needs to be a delight and respectful of our guests wanting to feel light and healthy and ready for the next culinary adventure in a…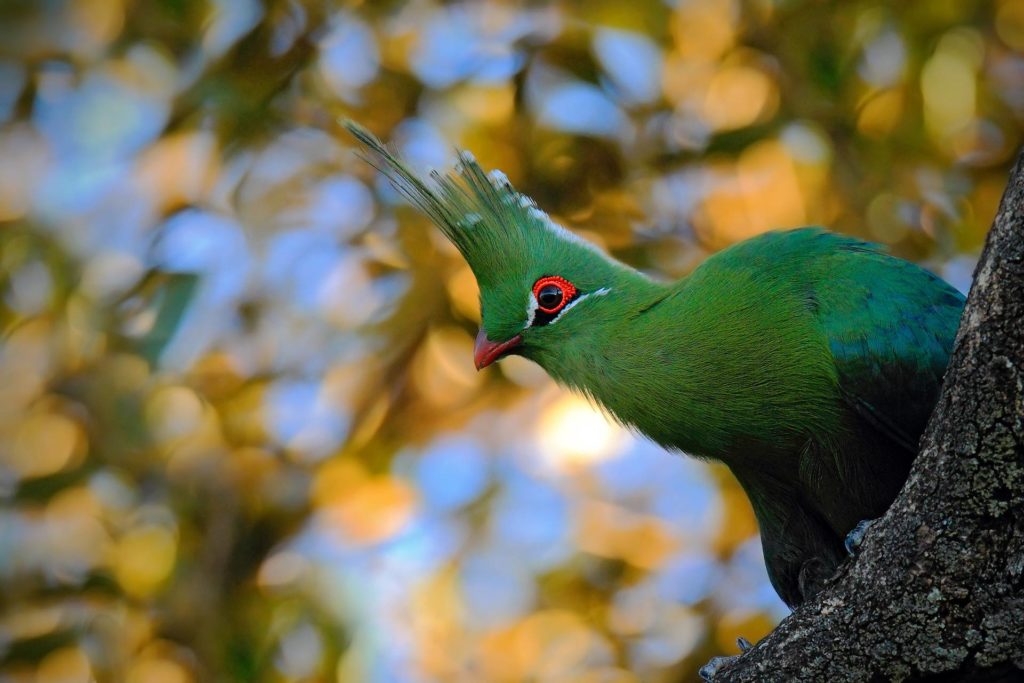 Birding
Whether you simply want to relax on the deck and be serenaded by a euphony of melodious bird calls or actively track down and identify a new addition to your life list – Tsowa is a treasure trove for enthusiastic birders.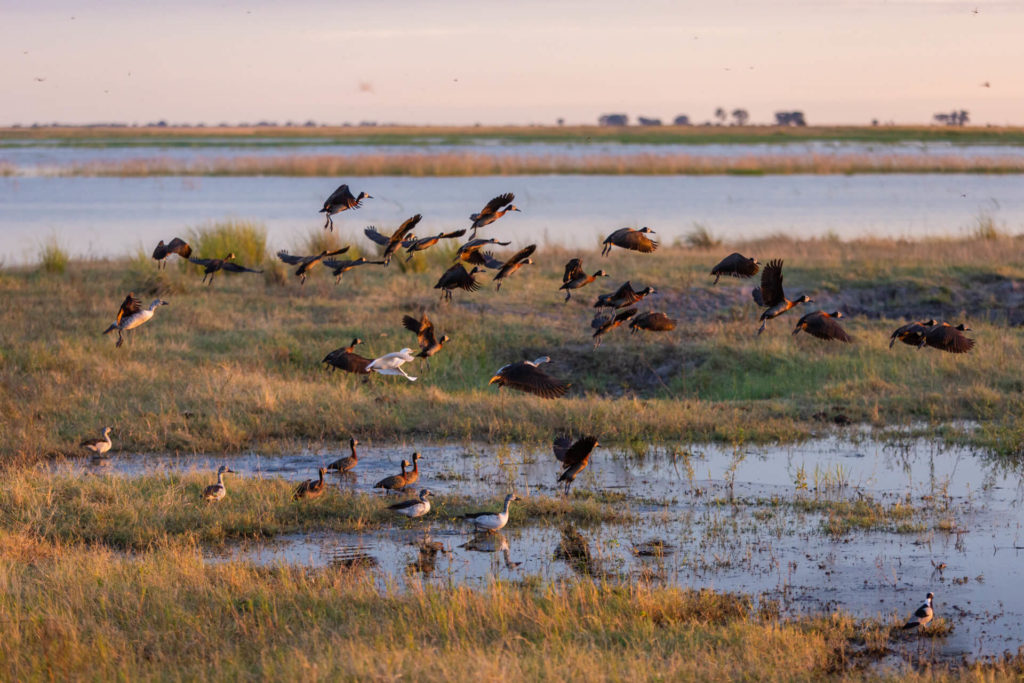 Day Trip to Chobe
Take a day trip to the beautiful Chobe National Park in Botswana. Chobe is well known for its high biodiversity, with extensive river-frontage, floodplains, grassland and dense woodland terrain. It is one of the most game-rich wildlife parks in the country. The Puku antelope may be seen on the floodplains. Birdlife is prolific, especially along the riverfront, including spoonbills, ibis and many types of ducks and waterfowl. Migrant bee-eaters are seen in summer. Chobe National Park is geographically beautiful and makes for a lovely day trip along the river and back inland through the forest and grassland.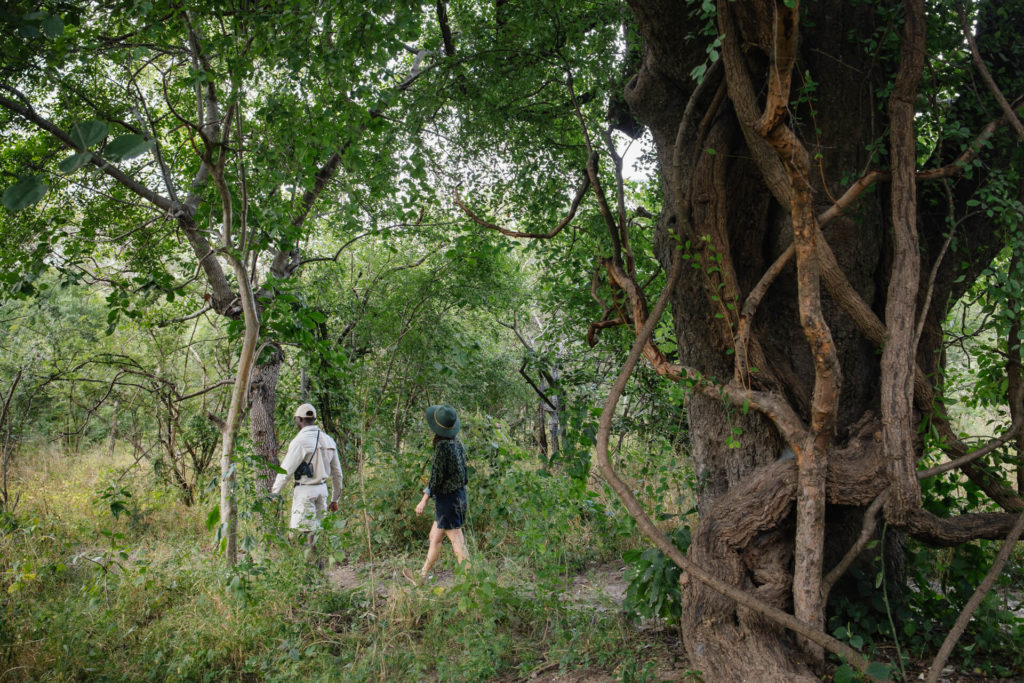 Island walks
Feel like an explorer as you follow winding pathways through the secluded island bush and discover hidden treasures, like our centuries-old Baobab trees and a secret river that traverses the island, while a vibrant array of birdlife calls from the forest canopy.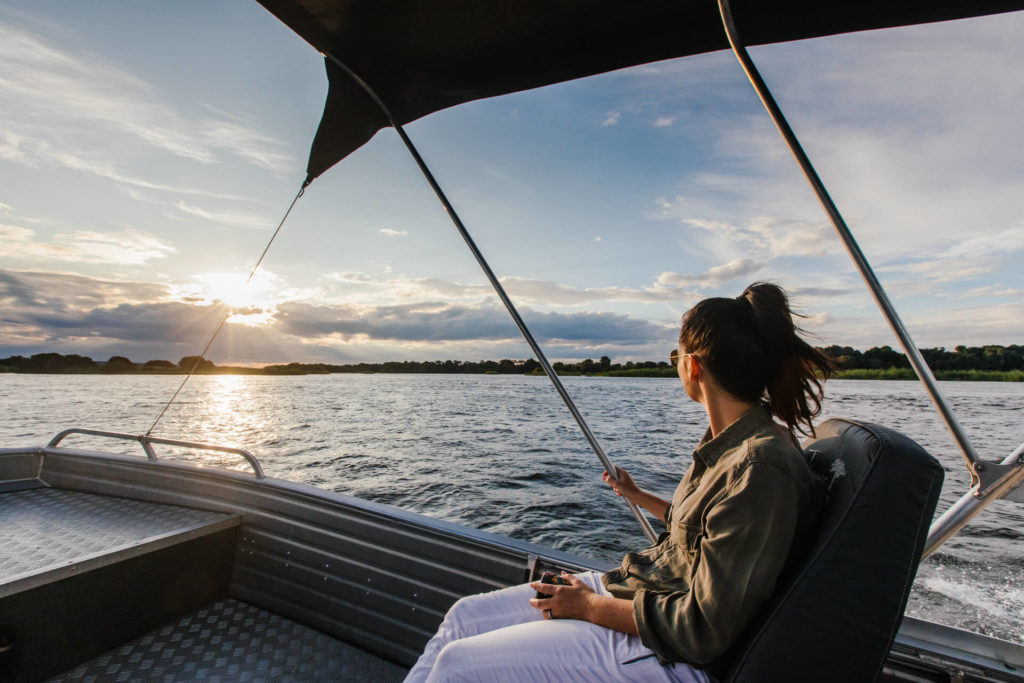 River Cruise
Watching the sunset paint the sky with a myriad of colours while cruising along the Zambezi River sipping on a G&T is a memory that might just stay with you forever. The river cruise will undoubtedly be one of the many highlights of your stay at Tsowa.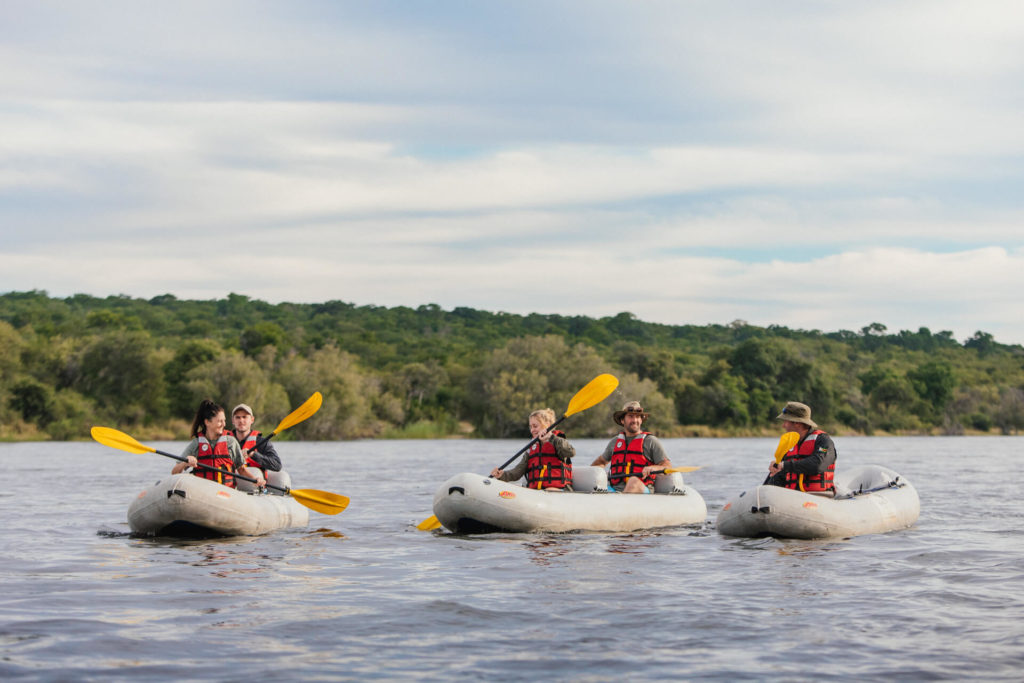 Canoeing
Available year-round, canoeing is done in two-person inflatable canoes and is offered from mid-morning to early afternoon. Guests will be accompanied by guides also in inflatables. This fun activity is a great way to spend an adventurous afternoon. Guests leave from the island in their boats and have lunch and drinks en-route on the banks of the river. The landing point is approximately 1.5 hrs downstream. Guests are transported back to the island in a game viewing vehicle. Total excursion lasts approximately 3 hours.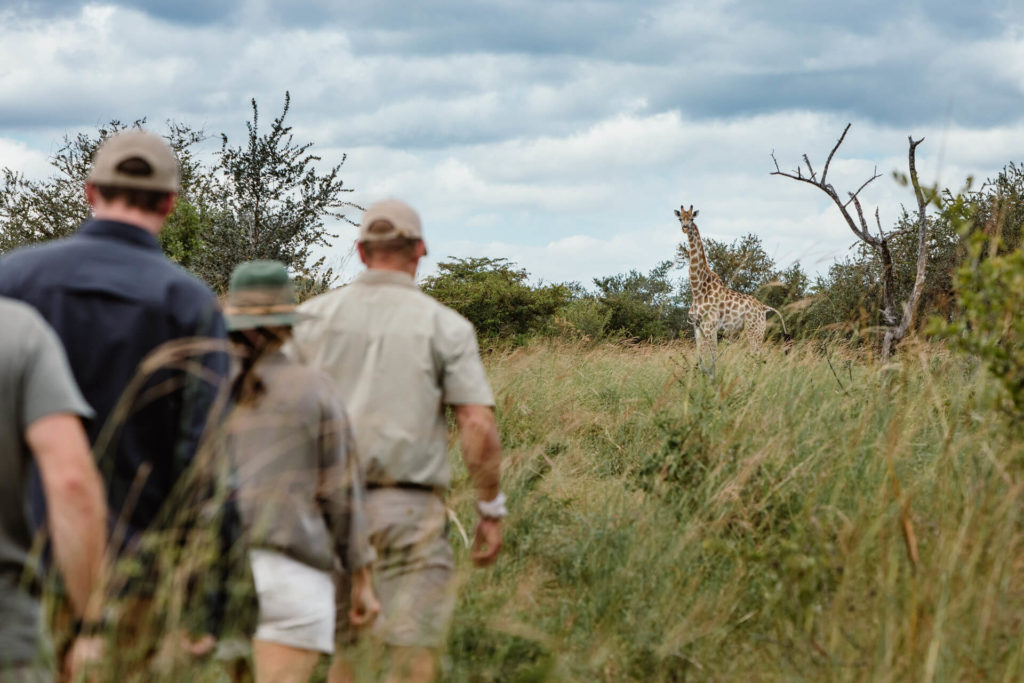 Walking safaris
The ultimate in intimate bush experiences. Get closer to nature with our highly experienced big game walking safari guide, as you wander along ancient animal paths between Ilala Palms and giant Natal Mahogany trees and soak in breathtaking views over the Zambezi River. There is no better way to truly experience the bush.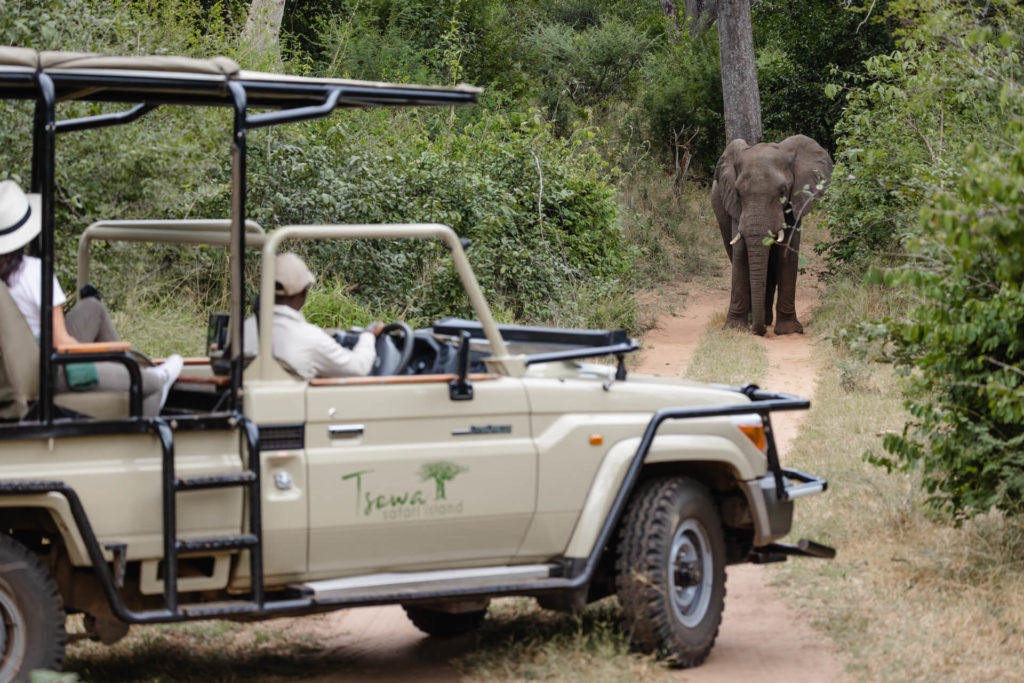 Safari Drives
Game drives are offered through this scenically beautiful national park. Start your day by gliding across the Zambezi River to the mainland where your safari vehicle will be waiting to take you on an early morning game drive in the Zambezi National Park – which is home to large herds of elephant, buffalo, lion, hyena, giraffe and numerous antelope species. The game drives are approximately 4 hours and include a refreshment stop. This activity is for children 12 years and older.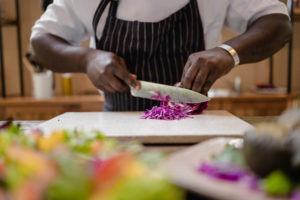 Sensibly led by our Group Executive Chef Carl Moller, for over a decade, our kitchens are constructed on his signature approach of responsible sourcing and fresh, fresh, fresh. Every meal needs to be a delight and respectful of our guests wanting to feel light and healthy and ready for the next culinary adventure in a…
Read More